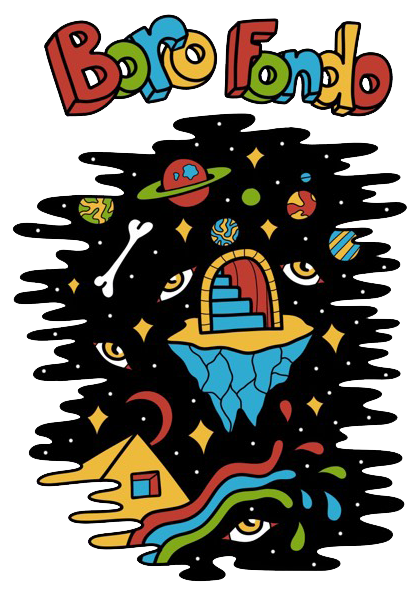 Our Philosophy
We believe that the music and art of this area belongs to the members of this community. We hope to expose people to new avenues of local culture that they may have been unaware of while simultaneously bringing awareness to the local cycling community and promoting pedestrian safety.
Our Story
Boro Fondo started as "Tour De Fun" in 2009. The original founder took the "Tour De Fun" name with him to Nashville in 2011, thus Boro Fondo was born in the tradition of European cycling festivals. The cast of staffers and planners has rotated over the years, but the spirit of the festival remains the same as the day it was conceived.
How it Works:
We all meet up in one place at the beginning of the main day of the festival — usually one of the local bike shops. We ride to the first location en masse. After a leisurely bike ride with 500-1,000 other cyclists, you can take in art from a local artist who is exhibiting while 2-3 bands play a 25 minute set each. This process repeats itself until the wee hours of the morning — usually resulting in 60-75 musical acts, 25-40 artists and 10-12 stops at local businesses, venues and, like, just some guy's house.
Don't be a stranger; like, follow, friend or write: